THIS EVENT IS SOLD OUT.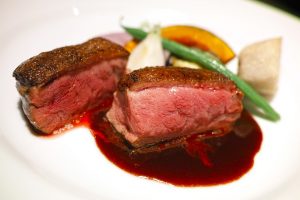 When: April 22, 2018. Doors open at 5pm
Where: Francis X. Norton Center, 917 N. Madison St.
Please call 302-652-3228 if reserving less than three weeks ahead of time.
French Cuisine, served by Chef Bill Bradley
Menu:
Bisque de Hommard (Lobster Bisque)
Petite Pain et Beurre (Rolls and Butter)
Boeuf Bourguinon
Puree de Pomme de Terre (Mashed Potatoes)
Dessert: Gateau au Chocolat
Cost: $25.00 per person at the door, $23.50 in advance, $188 per table of 8 (All group reservations must be paid for in advance.)
Proceeds benefit Emmanuel Dining Room.
Note: Soda is now $1 each and beer/wine is $2 each.
Please call 302-652-3228 to reserve your seat(s).