The Ministry of Caring AmeriCorps Program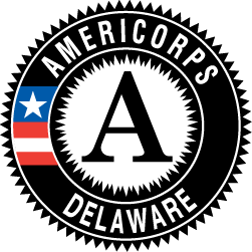 AmeriCorps
AmeriCorps engages more than 80,000 Americans in intensive service each year at nonprofits, schools, public agencies, and community and faith-based groups across the country. Since the program's founding in 1994, more than 800,000 AmeriCorps members have contributed more than 1 billion hours in service across America while tackling pressing problems and mobilizing millions of volunteers for the organizations they serve.
AmeriCorps members serve approximately 40 hours per week and will receive a living allowance and the opportunity to defer student loans with most loan providers while enrolled. Full time members, who serve 1700 hours over a one year period, can also elect to receive health care and childcare assistance if eligible. Upon successful completion of the term and hours of service, members will receive an education award that can be used towards qualified student loans and future education expenses.
Opportunities to serve your community are now available! Apply here.
AmeriCorps at the Ministry of Caring
The Ministry of Caring provides a network of services in the Wilmington, DE area. Our motto, "The poor should never be treated poorly," holds true each and every day as the Ministry works to eradicate homelessness and poverty and help those most in need rise to self-sufficiency. AmeriCorps members serve across many of our service locations, including at emergency shelters, our Job Placement Center, in homeless outreach and support, and Sacred Heart Village low-income senior housing. As a member of the Ministry of Caring AmeriCorps team, you will serve directly with Ministry of Caring clients and residents to bring positive change to those most in need.
Requirements
Have a high school diploma or equivalent.
Be at least 18 years of age.
Be a US citizen or permanent resident.
Pass a background check and drug test.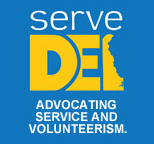 The Ministry of Caring AmeriCorps program is made possible through a generous grant from Serve Delaware.