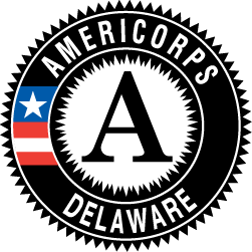 AmeriCorps                                                                                                                                                                                                                
Annually, AmeriCorps connects more than 75,000 Americans with opportunities for national service at nonprofits, schools, public agencies, and faith-based groups across the country. These AmeriCorps members tackle pressing concerns like homelessness, unemployment, and financial illiteracy, and engage millions of volunteers to get things done in their communities. More than 1,000,000 members have completed more than 1 billion service hours since the program's start in 1994.
AmeriCorps members serve approximately 40 hours per week. While enrolled, full time members are eligible to receive a living allowance and for student loan deferment. Health care and childcare assistance are also available to those members serving on a full-time basis. Upon successful completion of a term of service, members receive an education award to pay student loans or tuition at qualifying institutions.
Apply to the Ministry of Caring's AmeriCorps Program HERE.
Open Positions
For all open positions, please apply using the link above, and specify which position(s) you are interested in. You may apply for multiple positions with the same application.
Client Support Coach, Samaritan Outreach
Connecting clients with resources available at the Distribution Center and in the wider community is a primary responsibility of the Client Support Coach. This full time AmeriCorps member also processes donations, organizes and maintains the warehouse, and assists with reporting. Must be able to lift items of up to 20 lbs regularly and up to 50 lbs occasionally. The ability to maintain a professional and welcoming demeanor is necessary for success in this role.
Term of service runs September 1, 2018 through August 31, 2019. Full-time position with stipend and eligibility for education award of at least $6,095.00. Health insurance available, no premium. Child care assistance offered to eligible members.
The AmeriCorps program is seeking an Intern for our Rapid Re-Housing program.  Any applicant should be highly dependable and interested in helping clients secure safe, affordable housing; a first step toward stability and thriving.  Ideally, the Intern will be a student in Human Services who is interested in nonprofit careers.  Professionalism, good communication, and computer skills are required.  Driver's license and personal transportation are a plus.  There is NO stipend associated with this position.  However, upon successful completion of 300 or 450 service hours, there is  eligibility to receive a Segal Education Award of $1,289.95 – $1,612.43.  The position is located in Wilmington, DE and the schedule will be set by the Rapid Re-Housing Program Director.  Hours are flexible, but must be completed during the day Monday through Friday.
Requirements
Have a high school diploma or equivalent.
Be at least 18 years of age.
Be a US citizen or permanent resident.
Pass a background check and drug test.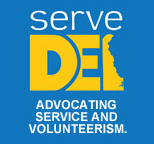 The Ministry of Caring AmeriCorps program is made possible through a generous grant from Serve Delaware.