New and Lightly Used Clothing
Your tax-deductible gift of new or lightly used clothing for the poor is always appreciated. So are new toilet articles and other household items and furniture in good condition. The Distribution Center provides these items to the poor five days a week.
Location: 1410 North Claymont St., Wilmington, DE, 19802-5227
Donation Drop Off Hours Monday-Friday, 8AM – 3PM
Phone: (302) 652-0969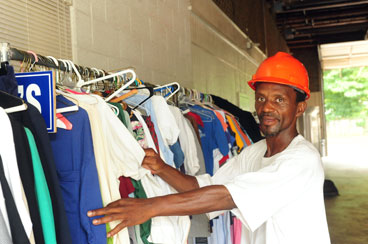 Wish Lists
Now and then, our program directors look for a benefactor to help finance an item or service for which there is a special need. Each of these items will directly help the poor. If you would like to contribute a portion or the complete cost of any of the following items, please get in touch with the contact person listed.
Many thanks for your generosity.
Ministry Affiliated Agencies
Sacred Heart Village
For people ages 62 and over
Mother Teresa House
Affordable housing for people living with HIV/AIDS
---
If you would like further information about giving to the Ministry of Caring, please call 302-428-3702 or send an email to the Development Office.