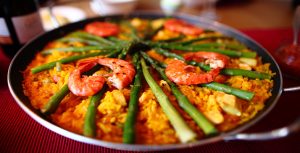 International Nights
Each month, from January through October, the Emmanuel Dining Room hosts a lively gathering of guests who come as much for the easy camaraderie as for the delights inspired by the fare of selected foreign countries.
---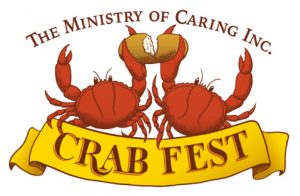 Crab Fest
Join the Ministry of Caring Millennials for our third annual Crab Fest! What a wonderful and delightful way to support our Child Care Centers: by enjoying an evening of crabs, other delicious foods of summer, and live entertainment!
---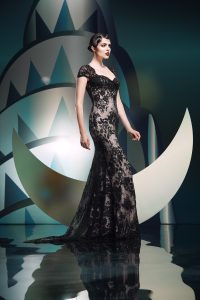 Eleganza Fashion Show
The Eleganza Fashion Show is presented by the Ministry of Caring Guild and benefits our emergency shelters and Job Placement Center. Our 2019 show will feature a presentation of fabulous contemporary fashion from Sophy Curson. There will be a luncheon, live auction, prize drawings at one of the MOC's most highly anticipated events of the year.
---
Emmanuel Dining Room 40th Anniversary
As Emmanuel Dining Room nears its 40th anniversary of feeding the hungry, the Ministry of Caring will host a fundraising celebration to honor its service and supporters.
---
Jingle Bell Brunch
Jingle Bell Brunch — the Ministry of Caring's first annual holiday music festival for our childcare programs — is the perfect way to start off your family holidays! Proceeds from Jingle Bell Brunch help fund childcare services.
---
Mardi Gras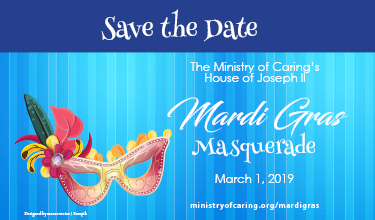 The Ministry of Caring will host Mardi Gras Masquerade on Friday, March 1, 2019 at the Francis X. Norton Center at 6:00 p.m. Join us for an exciting and fun evening with New Orleans cuisine by Chef Bill Bradley and live music by Box Turtle Bob and The Original Chesapeake Bayou Brothers.
---
Emmanual Dining Room Auction
This is EDR's major fundraiser, which supports one-third of the dining room's annual budget. The feature event of the Auction is the drawing of our Grand Raffle, awarding three prizes: $10,000, $2,000, and $1,000.
---
Recognition Banquet
Every year, The Ministry of Caring hosts our Annual Recognition Banquet to honor a few of our most active, long-standing supporters — people who made serving vulnerable members of society a priority in their lives.
---
The Ministry of Caring holds many events for the community in and around Wilmington, Delaware every year. Be sure to check out our Partnership Events too!